Way 2 Journey Excursion , will help you through the most spiritually inspiring journey of your life – your journey to the Holy Land. We are committed to delivering quality and excellence. And to provide an honest, reliable, trustworthy, and caring experience in all of our services. We have a wide range of "Umrah, Hajj and Ziyarat Tour Packages and Services" specific merchandise available for your trip. Here are a few essential items for your hajj and Umrah travel.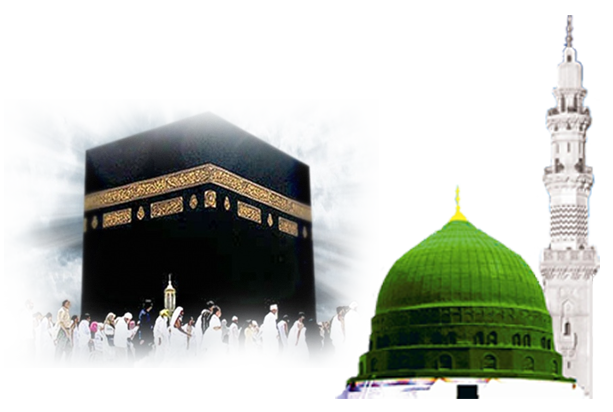 Visa ( Al Hussam )
Easy! We can help you obtain a Saudi Umrah visa. At Alhussam Umrah, we maintain an uncompromising attitude towards Umrah pilgrimage services. We offer Complete Haj and Umrah Packages which begins from Umrah Visas and air ticketing, and ends with your return journey home from the holy land.
Al Hussam is a Saudi based company catering exclusively to Hajj & Umrah Services, with its own vast network of high-end Hotels, Furnished Apartment, Hospitality Management, Travel& Tours etc. The company has an impeccable lineage, which can be traced back to the Aziz Khogeer Hotels Establishment. Four decades of honest and reliable service has earned the company a spotless reputation and world acclaim.
Accommodation ( Hotels )
Individual or group booking in any hotel From Jeddah to Makkah and Madina, we can help you book the most suitable accommodation for you.
We work closely with our hotel partners in Makkah and Madina to provide you with the best rates available. We provide accommodation in all categories of hotels from budget to 5 Star and special categories. (all within a few minutes walking distance).
Our service includes working with you to understand your preferences, recommending options most suited to your needs, negotiating competitive rates, Our hotel partners are spread throughout the Holy cities of Makkah and Madina.
Through our extensive network of hotels, hotel chains and suppliers, we can find and book a hotel for you within any budget.
All hotels that we offer are fully air conditioned and most offer en-suite bathroom facilities. All hotels offer single and double occupancy in their rooms whilst most offer triple and quad rooms as well.
Note: All our Hotels are approved by Ministry of Hajj, Kingdom of Saudi Arabia.
Transportation
With our wide range of travel vehicles, from economy buses to private luxury cars, we can help you get to where you want to be. vehicles are well maintained, personalized services, punctuality, professional and dedicate Staff, First hand and excellent knowledge of routes.
Catering
No journey is complete without an enjoyable meal, during your trip we can provide you with delicious authentic dishes at your fingertips. From a 5* buffet service to a quick dry packed meal, we can provide you with the most appropriate meal options to suit your needs.
"Our aim is to have the honor of serving you as a guest of Al-Rahman to the two Holy Mosques, and assisting each and every pilgrim to have a comfortable, trouble free and safe Umrah journey with sincere intention and hope of pleasing and gaining reward from Allah (SWT).
Requirements For Umrah Visa
Note: All documents must be original unless otherwise stated.
Valid passport for at least 7 months. Must have signature.
Clear copy of marriage certificate (if accompanied by wife)
Ladies 45 years old and over can go Group with Permission Letter from Mahram.
Ladies under 45 years old must have Mahram (husband, brother, father, son)
Clear copy of child birth certificate (if accompanied by children)
5 passport size photos.
For the processing of Umrah visas at least 2 - 3 weeks are required. The earlier, the better.
Please note the new requirements for UMRAH & HAJJ in addition to what you already know
Personal Items Needed
Personal medication
At least 6 set of clothing
Personal toiletries
Soap, toothbrush, toothpaste, towels, nail clippers, small scissors, small flash light
2 rolls bounty paper towel
Small umbrella
The book on Hajj & Umrah